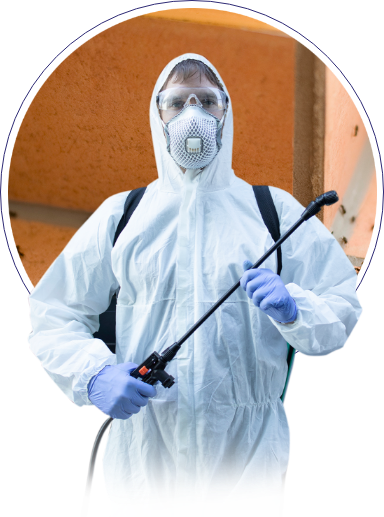 Pest Control Services
Pests can infect both our surroundings and peace of mind, if they succeed in the latter, the rest is just a piece of cake. Hence City Crown Services come equipped with all the essential services to get rid of pests from your surroundings.
Quality and experienced staff, modern equipment, ultra-modern methods are just a few items in our tool kit. For almost two decades now, our team has been serving as the best pest control team in the United Arab Emirates.
Sustainable Pest Management (SPM)
Killing pests are indeed our mission, but we are extremely careful of the means. The wrong use of tools can damage not just the environment but humans too. With the sustainable and integrated use of tools including pesticides, we make sure the same is used minimal yet effective.
Over the years, through thorough research and survey that includes our clients, we are experienced in the application of pesticides in a way that non-lethal to the environment. Hence we resort to modern, safe, effective, and economical pest-control methods.
"Experienced professionals in the mission"